.NET Library
Installation
Supports VB, C#, F# and C++ .NET applications.
You can easily install the Zara 4 SDK for .NET applications using the NuGet package manager. NuGet is maintained with the latest Zara 4 SDK and is the best way to stay up to date.
Alternatively you can download and manually install the latest Zara4.dll from GitHub.
---
Example Application
To help you get started with using the Zara 4 SDK, we have created an example application to demonstrate how you might go about integrating Zara 4 into your projects.
Setup Screen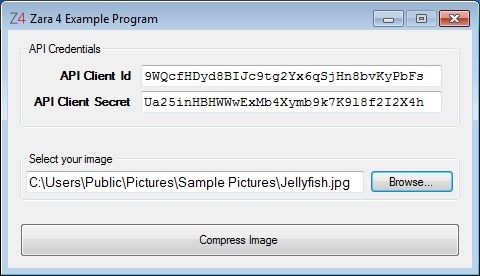 Comparison Screen