Joomla Plugin
Download the latest Joomla plugin now.
Joomla Extension


Ver: 0.1.0 Size: 227.4KB
---
Installation
Step 1 : Navigate to your Control Panel
To install the Zara 4 plugin, navigate to your site's administration control panel and select "Install Extensions"
Control panel URL: http://YOUR_SITE.COM/administrator/index.php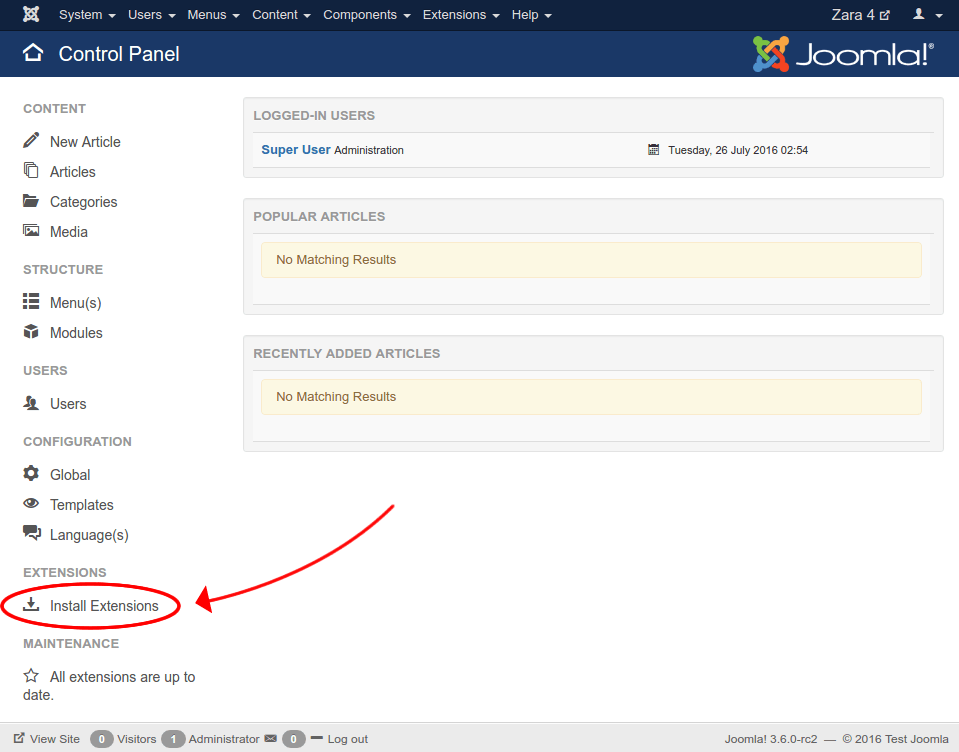 ---
Step 2 : Upload Plugin
From the "Upload Package File" tab, choose the Zara 4 Joomla plugin from your downloads folder.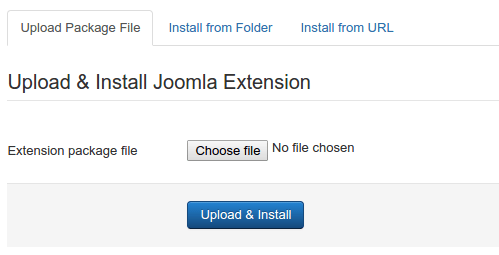 After installing the plugin you will need to setup your plugin account.
Click the "Continue Installation..." button to continue the plugin installation.

---
Step 3 : Initial Setup
To setup the Zara 4 plugin you will need to register for a free account.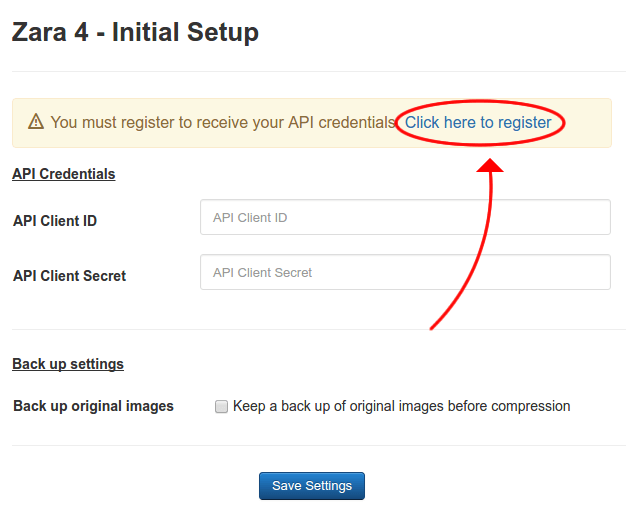 Free users are given a free monthly quota which will allow you to get started compressing your images.
You can also purchase additional quota as a one time package or upgrade to a paid monthly plan.
Register for your free account by entering your name and email address.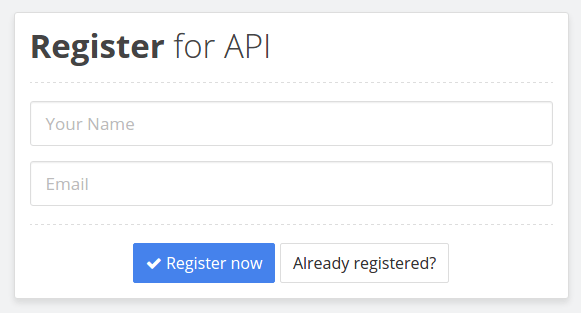 You will now need to verify your email address. Check your email inbox for your verification email.
Once verified click the "I'm verified" button to continue. If your verification email does not arrive you can resend it by clicking "Resend email"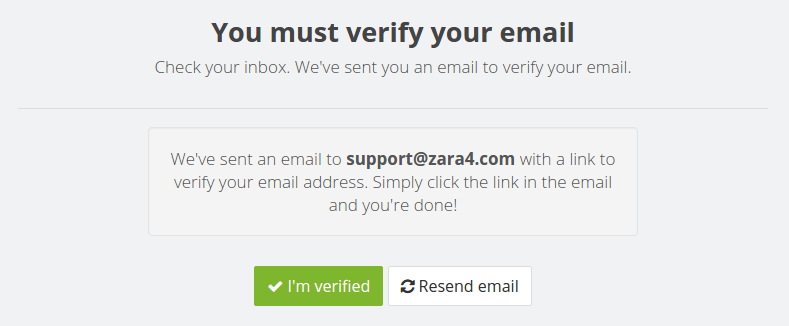 Click the link in your verification email to verify your email address.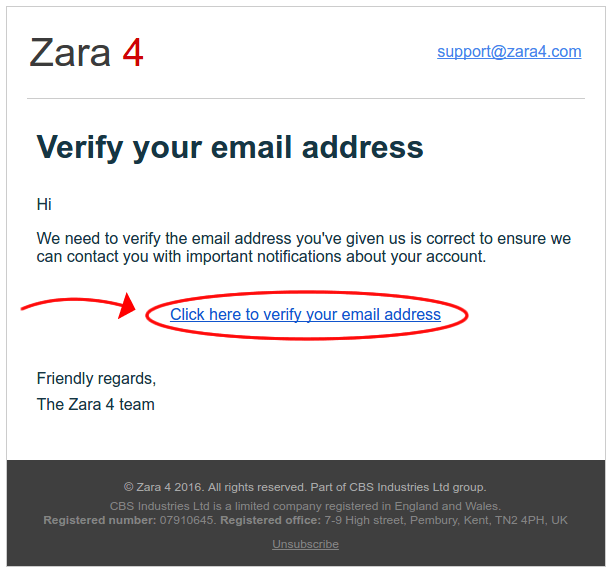 ---
Step 4 : API Credentials
As part of your registration with Zara 4, you will also have been sent your API credentials by email.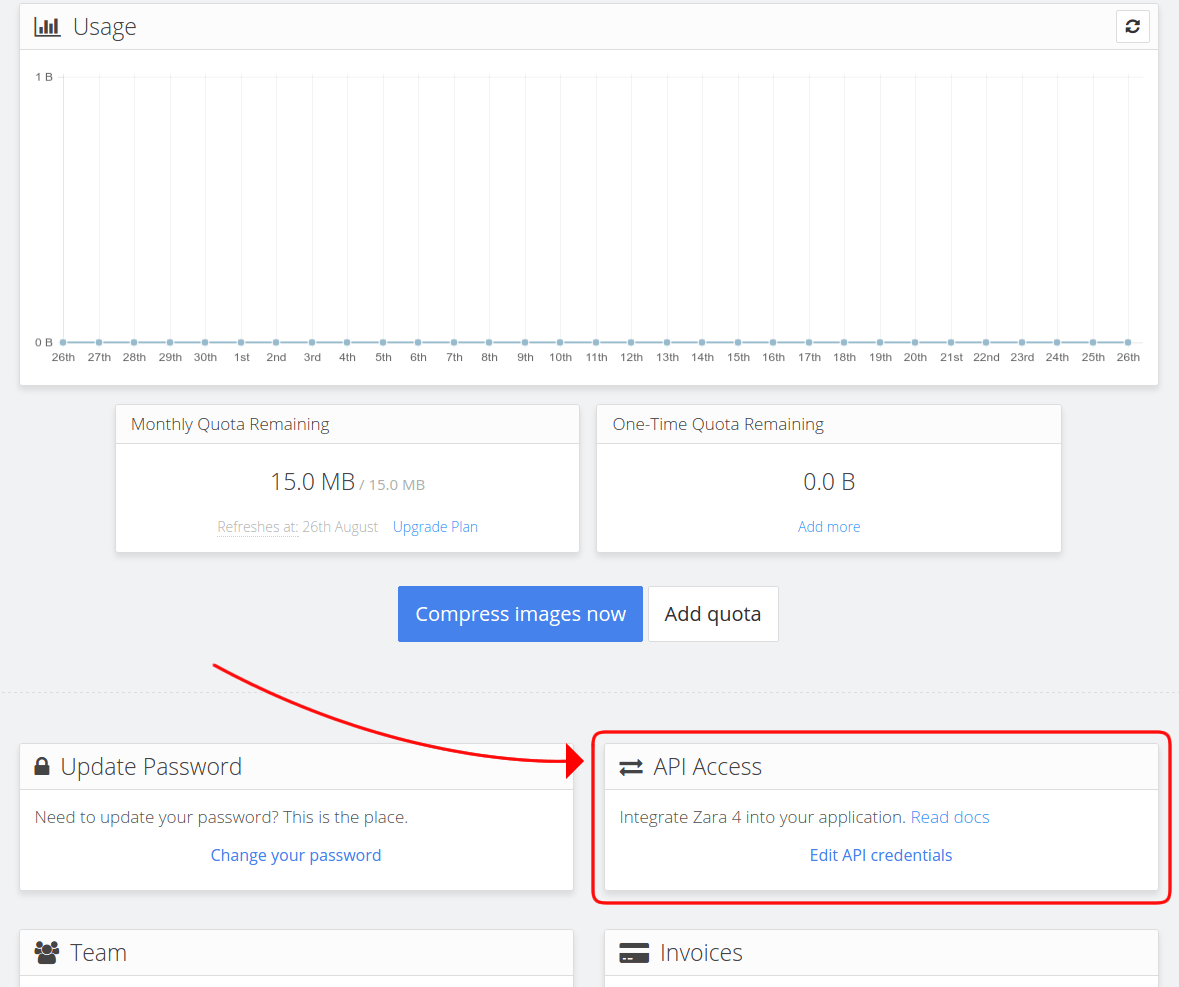 Copy and paste your API credentials into the Zara 4 plugin page.
You can also choose whether you want your original images to be backed up before they are compressed.
Then click "Save Settings" to continue.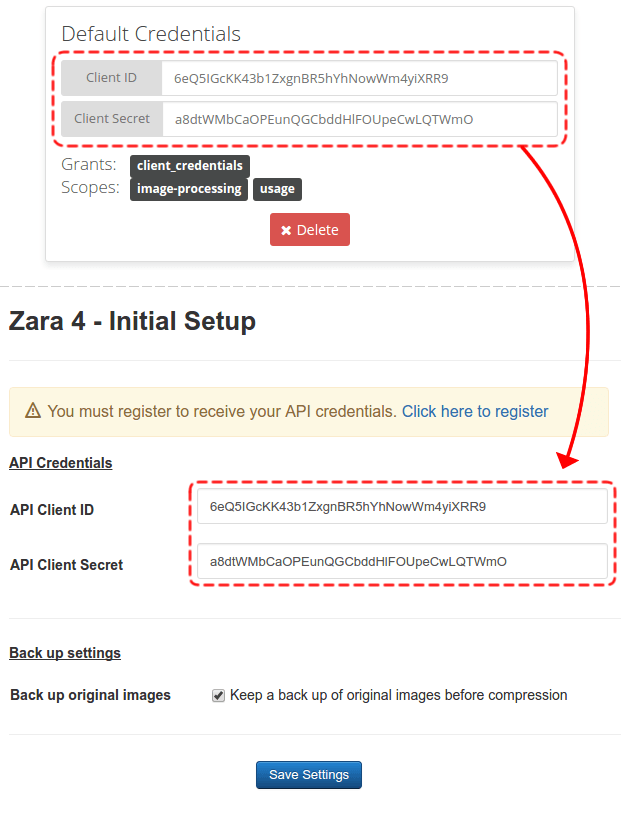 ---
Step 5 : Setup Complete
Now you've set up your account, the plugin settings page will show your account usage graph and account status.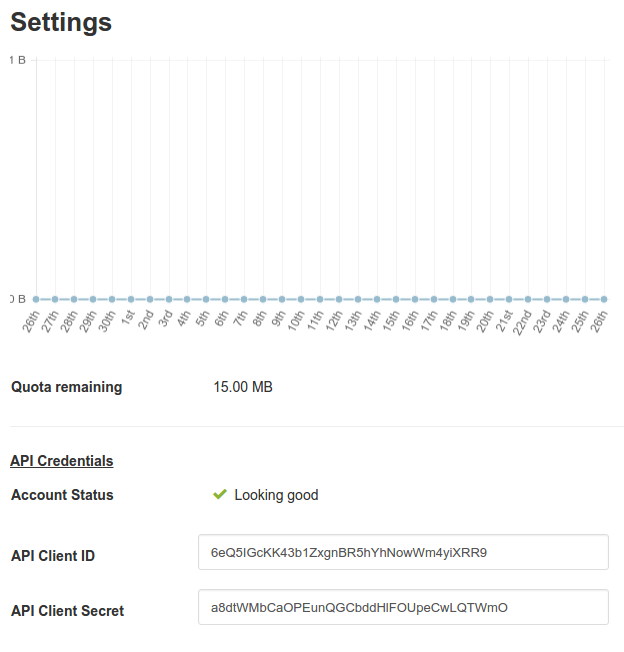 You can now compress your images listed on the Zara 4 plugin page.